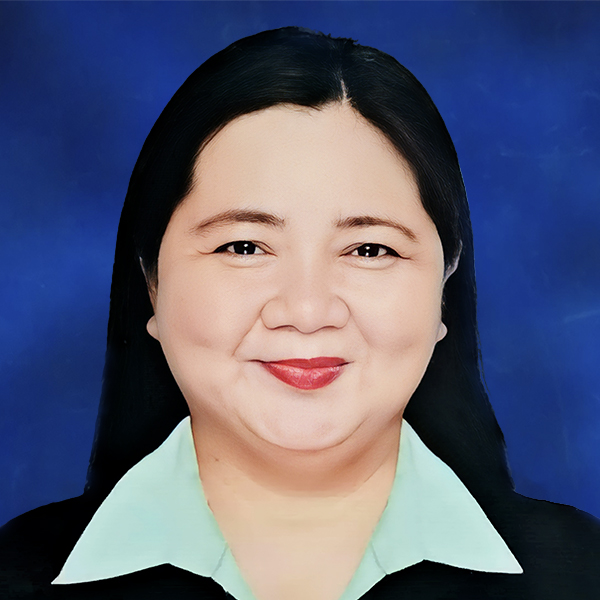 Vivian O. Abalos
Department Manager III
About Us
The Human Resource Management Department (HRMD) is the Agency's central personnel office committed to the service and development of its employees.
Over the years, the HRMD has developed an encompassing package of internal administrative services from recruitment to appointment and other personnel movement, training, payroll and benefits administration as well employees welfare and morale services.
HRMD stands foursquare at the forefront of the holistic development of SBMA's most valuable asset to meet the challenges of the future.
DIVISIONS
Manpower Development Division

Mae Anne T. Macapagal - Officer-in-Charge

Tel. No.: +6347.252.4297 / 4294

Serves as advisor in the Agency's employee development function. It provides services, advice and assistance in accordance with the Civil Service Rules and Regulations, as they affect managers, supervisors and employees in the following areas: performance evaluation system, personnel movement, grievance, discipline, training and development, employees' appeal before the merit systems protection board and other related problems

Recruitment Section

Haydee Liza F. Saclao

Tel. No.: +6347.252.4709 / 4231

Provides guidance and assistance in hiring, selection, promotion, and reassignment of employees

Appointment Section

Gina F. Heramis

Tel. No.: +6347.252.4252

Processes appointments/contracts and other personnel actions/movements, which include promotion, transfer, renewal, reappointment, reemployment, demotion and separation; and ensures that all types of appointment processing are in accordance with Civil Service rules and regulation
Manages and maintains updated personnel master file, Employees Profile Database, Integrated Financial Management System (IFMS) Personnel Profile for payroll purposes, organizational chart, accession and separation reports, and office orders
Publishes and submits all vacant and temporary positions to Civil Service Commission twice a year or as needed
Provides employment certification and service record as requested by employees
Provides SBMA manpower statistics, demographics and other reports pertaining to appointment/contracts

Training Section

Edgar Layco

Tel. No.: +6347.252.4054

Responsible for the conduct of in-house training, as well as the facilitation of external training requests, making sure that these expenses are within the Agency's budget; and assesses individual, departmental and organizational training and development needs through the implementation of Training Needs Analysis
Administers the Employee of the Quarter/Year Model CS of the semester Programs
Coordinates/prepares nomination package of SBMA nominees to the Civil Service Honor Awards Program

Discipline Section

Mae Anne T. Macapagal

Tel. No.: +6347.252.4297

Entertains complaints against erring personnel of the agency and conducts investigation to determine whether the concerned employee shall be held administratively accountable in accordance with Civil Service law and rules.

Personnel Services Division

Ferdinand S. Roaquin - Division Chief

Tel. No.: +6347.252.4711 / 4292

Provides administrative support services, handles employment benefits and incentive awards; processes payroll, leave monetization, final pay and loans; and manages a centralized personnel record system

Payroll Section

Jean P. Gianan

Tel. No.: +6347.252.4110

Administers the processing of payroll of all employees in accordance with timekeeping and pay administration procedures, principles and practices sanctioned by the Civil Service Commission to satisfy auditing requirements for government funds as provided by law.

Benefits Section

Mae M. Fowler

Tel. No.: +6347.252.4135

Analyzes, evaluates and implements guidelines concerning employee benefits
Processes new memberships in GSIS/SSS, Philhealth and Pag-IBIG
Processes GSIS and Pag-IBIG loan applications and loan payment deductions
Processes claims from Philhealth, Pag-IBIG and GSIS including Group Personal Accident (GPA) insurance claims
Processes applications for Medical assistance
Processes final pay and leave monetization applications
Collates, files and transmits Statement of Assets, Liabilities and Net Worth (SALN) Forms