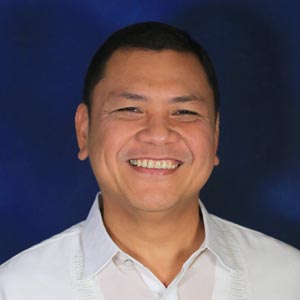 Atty. Michael M. Quintos
Deputy Administrator for Legal Affairs
DEPARTMENTS
Manpower Services Division
Conciliation and Employee Welfare Division
Workforce Development Division
Service Contracting Office




Litigation and Collection Division
Contracts and Documentation Division
About Us
The Office of the Deputy Administrator for Legal Affairs is responsible for providing corporate legal services to the SBMA board of directors and management in the areas of corporate policies and compliance with laws and rules affecting the Authority and productivity within the Subic Bay Freeport Zone while simultaneously promoting and enhancing the lives and dignity of workers.
MISSION
To be at the forefront in supporting the SBMA management's objectives and directions and to become the benchmark or model among the legal and labor assistance units of investment promotion agencies in the Philippines.
FUNCTIONS
In charge of the over-all operations of the SBMA Legal and Labor Departments.
Provides counsel to the SBMA administration on legal and policy issues of importance and renders opinion as instructed.
Interacts effectively, in aid of legislation, with government offices, bureaus and agencies at conferences and meetings as appropriate.
Reviews and approves contracts; advises SBMA leadership on terminations, defaults and take-over processes in conformity with existing laws, rules and procedures.
Provides counsel to management and supervisory staff with respect to legal questions and concerns, including personnel actions and any related charges and claims.
Exercises over-all management and supervision in the planning, controlling, and directing the activities of the departments in the Legal Affairs Group.
Primarily responsible for all activities related to the efficient delivery of legal as well as labor services such as litigation, research and formulation of legal opinions, contract documentation, legal counseling, inspection and enforcement of labor standards, mediation and conciliation in cases involving labor disputes, labor recruitment and training or manpower services for Subic Bay Freeport locators and promotion of industrial peace within the Subic Bay Freeport Zone.