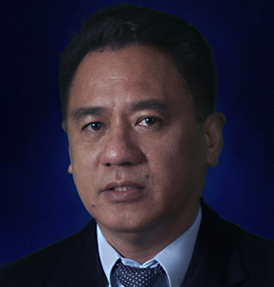 Nolan T. Sudario
Department Manager III
About Us
The Land & Asset Development Department is under the Business and Investment Group, Subic Bay Metropolitan Authority. It is composed of two divisions, the Land Administration Division and the Estate Management Division.
MISSION
To support the thrust of the Authority by providing effective allocation of potential sites for development and to effectively manage its real properties and ensure proper valuation of these assets so as to get the best economic returns therefrom.
VISION
To become a dynamic arm of the Subic Bay Metropolitan Authority in realizing its vision to be at the cutting edge of selected maritime-related, education, health, retirement and tourism industries.
Our Functions
To administer all lands, buildings and structures of SBMA and ensure the best possible economic returns from these assets.
To maintain a database of all land holdings; to set property boundaries, per approved Master Plan, Land Use Plan and Zoning Codes; and to process and evaluate Survey Plan submitted by locators.
To oversee the allocation and utilization of SBMA's real properties in coordination with the Planning and Development Office (PDO).
To formulate policies for the management of all land and building facilities in SBMA
To manage all SBMA housing structures and facilities as well as oversee the maintenance of all residential properties.
To supervise generally the use of existing SBMA housing units, to market all housing units, to ensure the generation of optimum revenue therefrom, to maintain a registry of housing units, and to process Lease Contracts/Transfer of Leasehold Rights.
To implement/monitor compliance with the SBMA General House Rules, Housing Policy, Housing Construction Guidelines and Lease Contracts; and to offer solution in cases of violation and coordinate the same with concerned department/offices for action.
To implement policy on insurable properties of residential units.
To process requests for resident's IDs, Certificate of Residency, Vehicle Decal, and Pull-out of household items of residents.
To validate SBMA Utility Billings.
To evaluate requests for building permit of residential housing units, and to prepare Repair Cost Estimates.