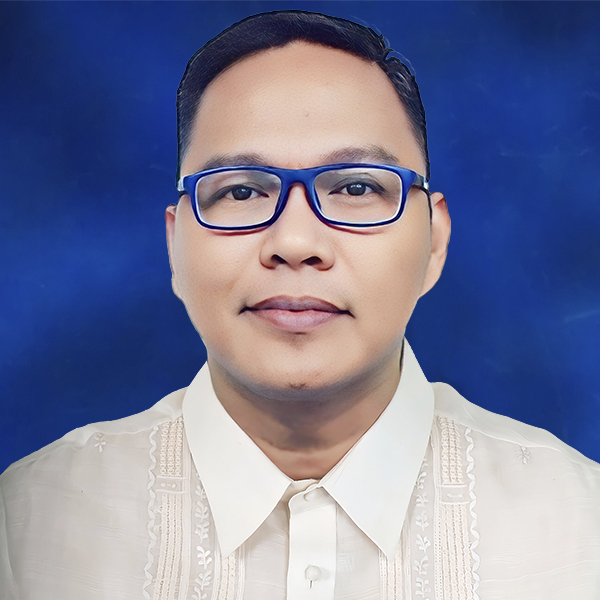 Marlo O. Zerrudo, CMA, CrFA, MM
Officer-In-Charge
To our valued customers:



Please be advised of the new schedule for the acceptance of payment at Building 229 Cashier's Office:




Monday to Friday - 8:00 AM to 8:00 PM

Saturday & Sunday - 8:00 AM to 6:00 PM




Grateful for your continued support and cooperation.
About Us
The Treasury Department is tasked to provide efficient and effective cashiering and disbursing services, and ensure availability of funds through successful collection of accounts receivables, adequate control and effective management of cash resources.
VISION
The Treasury Department shall be world-class in the delivery of sophisticated, fully automated and web-based treasury services and shall be at par with global players in the collection of receivables and in the management and control of funds.
Our Functions
Collection
Provide collection services to all clients of different SBMA revenue center and facilities inside the Freeport.
Issue official receipts for all payments acknowledged.
Deposit daily collections.
Disbursement
Provide disbursement services to all SBMA clients from all organizational segments in and outside the Freeport.
Issue payments for obligations to suppliers and service providers, employees, institutions, utility companies, mandatory contributions, and government agencies.
Divisions
Cash Management Division (CMD)

MS. Neriza M. Andrada, Division Chief III

Tel. No.: +6347.252.4344 / 4595 / 4010

Provides cashiering/collection services by issuing official receipts for all kinds of revenues, security deposits, advances, cash/performance/bid bonds and other financial instruments acknowledged.
Provides cashiering/disbursing services by releasing payments for agency obligations to suppliers and service providers, employees, institutions, utilities companies, mandatory contributions and government agencies in exchange of official receipt from the payee.
Maintain records and provide reports regarding released and unreleased payments.

Financial Management Division (FMD)

MR. Noel A. Galangue, Officer-In-Charge

Tel. No.: +6347.252.4131 / 4376

Maintains financial records and provide various financial reports regarding collection and deposits to various revenue generating departments.
Analyzes financial reports ensuring their correctness and accuracy
Provides Certified True Copy of Official Receipts and/or Certificate of Payment as requested by customers subject to payment of necessary fees.

Investment Management Division (IMD)

MS. Roselyn M. Cuenco, Officer-In-Charge

Tel. No.: +6347.252.4218 / 4374

Ensures liquidity position and availability of cash to fund the operation of the agency
Maintains financial records and provides various financial reports regarding collections, disbursement and investment of funds, manage the investment of excess funds

Credit and Collection Unit (C&C)

MR. John Eric C. Pusing, Officer-In-Charge

Tel. No.: +6347.252.4377 / 4378 / 4379

Provides background checking of prospective locators thru CIBI website upon the request of the Business and Investment Group.
Issues collection letters to locators/residents and port users with overdue accounts pursuant to "Stringent Policy to Collect SBMA Receivables".
Assist locators/residents with their payment scheme proposals in accordance with SBMA's "Payment Scheme Policy".
Frequently Asked Questions (FAQs)
Where can I pay my billing statements, traffic fines and penalties, and other fees?

For all types of payment, including Seaport/IMPEX fees for transactions Php 300.00 and above / ASYCUDA / E-TAPS / GMS / AEDS / ETAPS-INS:

Land Bank of the Philippines
Subic Branch
Manila Ave corner Dewey Avenue Highway
Central Business District, Subic Bay Freeport Zone
Tel. No.: +6347.252.6495 / 3890
Land Bank of the Philippines (formerly UCPB)
Subic Argonaut Highway Branch
G/F Royal Sky Plaza, Royal Gateway District Argonaut Highway, Subic Bay Freeport Zone
Tel. No.: +6347.252.3851/7447

For all types of payment, including ASYCUDA / E-TAPS

Development Bank of the Philippines
Lot 3, Greenwoods Park, Rizal Highway
Central Business District, Subic Bay Freeport Zone
Tel. No.: +6347.252.3090 / 3093

The following payments may also be transacted in any SBMA facility with a Cashier's Booth:

Receivables
Repair and maintenance
Airport -related fees
Seaport-related fees ( transaction less than Php 300.00)
Medical services from investor and non-SBMA employees
Tourism service fees
Traffic fines and penalties
Other administrative and/or regulatory fees

For LandBank of the Philippines account holders, you can register with SBMA Accounting Department to avail of SBMA's Electronic Payment and Billing System (EBPS). EBPS allows its users to pay to SBMA on-line 24/7. To use EBPS please click this link

What are the acceptable modes of payment?

Cash (Philippine Peso and US Dollar)
Manager/Cashier's Check and Demand Draft (Philippine Peso and US Dollar)
Company Checks
Out-of-town Checks, except checks for clearing outside Metro Manila clearing or checks for clearing beyond three (3) days
In the event that the customer's check is not honored by the bank, future payments should be in cash, Manager/Cashier's or certified check.
Note: The following fees/penalty shall be charged for dishonored checks:

Php2,400.00 for the first P40K and additional P200.00 for every succeeding P40k therein or 1% of its face value whichever is higher for PESO check and/or $10.00 for every DOLLAR check. Additional a penalty of Php300.00/day for every day of delay in settlement within five (5) days upon receipt of notice shall also be charged.
Consequently, check payments will no longer be accepted due to its previous dishonorment pursuant to GAAM Vol I, Article 3, Section 80.
Traveller's Check

Payor must present his passport for proper identification and sign the check in front of the cashier.

Telegraphic/Wire Transfer/Inter-branch Deposits

Payments should be credited to any of the Subic Bay Metropolitan Authority (SBMA) accounts in the following banks:

Land Bank of the Philippines (Subic Bay Freeport Branch)
Account Name: Subic Bay Metropolitan Authority
SBMA Savings Account No. 1572-2220-00 PESO
SBMA Savings Account No. 1574-0024-15 DOLLAR (plus $5.00 bank service charge)
SBMA Saving Account No. 6191-0005-00 PESO (formerly UCPB)
SBMA Saving Account No. 6194-0005-19 DOLLAR (plus $5.00 bank service charge) (formerly UCPB)

Most Land Bank branches have online services allowing deposits to be credited on the same day with no service fee for peso denominated transactions.
Development Bank of the Philippines (Subic Bay Freeport Branch)
Account Name: Subic Bay Metropolitan Authority
SBMA Saving Account No. 00-5-00020-575-6 PESO (plus PHP 50.00 pesonet service charge)
SBMA Saving Account No. 01-5-00015-575-3 DOLLAR (plus $ 5.00 bank service charge)



For proper identification, please write on the deposit slip/s the Payor's name and the corresponding billing assessment/invoice number. Copy of deposit slips should be faxed, mailed or e-mailed to:

Subic Bay Metropolitan Authority
Treasury Department - Investment Management Division
Bldg-229, Waterfront Road
Subic Bay Freeport Zone
Fax No: +6347.252.4051
email address: treasury@sbma.com

Credit Card - PESO(PhP) only. Credit card payment is accepted for a minimum amount of Php 500.00. Acceptable credits cards are the following:

VISA
MASTERCARD
JCB (Japan Credit Bureau)
AMERICAN EXPRESS

The credit card owner should come personally when paying and present any of the following valid Identification (ID) Cards:

Passport
Driver's License
Professional Regulations Commission (PRC) Card
SSS or GSIS Card

Where can we pay the two (2) % of the five (5) % tax on Gross income Earned?

Payment can be made at the Treasury Department in Bldg. 229, or in any SBMA-authorized banks, using the following SBMA savings account numbers:

Land Bank of the Philippines (Subic Bay Freeport Branch)
SBMA Savings Account No. 1572-1024-39


Development Bank of the Philippines (Subic Bay Freeport Branch)
SBMA Saving Account No. 575-026026-080