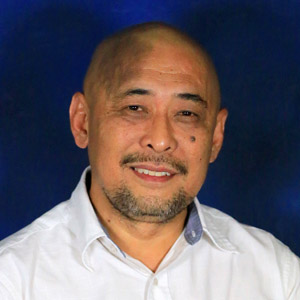 Ranny D. Magno
Department Manager III
DIVISIONS
Fire Suppression Division

Tel. No.: +6347.252.4830

Provides immediate response to combat all fire incidents in all SBMA facilities within the Freeport zone;
Provides fire protection standby for helicopter landings and take off, and other special hazards such as welding, fuel spills and fireworks; and
Provides rescue services within the Freeport Zone, as well as to other parts of the country upon request.

Fire Prevention Division

Tel. No.: +6347.252.4061

Manages the development, supervision, coordination and direction of Fire Prevention and Inspection within the Freeport Zone;
Conducts building inspections and recommends corrections of all deficiencies;
Coordinates building/fire warden training program with SBF locators/investors;
Conducts fire drills and fire extinguisher demonstrations; and
Conducts operational acceptance tests for fire protection system.
About Us
Section 12 (h) of R.A. 7227: The defense of the zone and the security of its perimeters shall be the responsibility of the National Government in coordination with the Subic Bay Metropolitan Authority. The Subic Bay Metropolitan Authority shall provide and establish its own internal security and firefighting forces.
Mission
To serve our community through fire prevention, emergency and rescue operations, and excellent customer service
VISION
To serve the community by maintaining a progressive and professional fire department committed to excellence
Fire Stations
Fire Station 1 - Upper Cubi
Fire Station 2 - Naval Magazine
Fire Station 3 - SBIA
Fire Station 4 - Boton
Fire Station 5 - Binictican Housing
Fire Station 6 - Kalayaan Housing
Fire Station 7 - CBD Area
OUR SERVICES
Emergency Services

Structural firefighting
Industrial firefighting
Aircraft firefighting
Shipboard firefighting
Hazardous Materials (HazMat)
Collapsed Structure Search and Rescue (CSSR)
Water Search and Rescue (WaSAR)
Vehicular Accident Extrication
Grass / Forest Fires
Bomb threats
Fuel / Oil Spill
Land animal rescue

Training Services

Fire Brigade Training
Disaster Management
Collapsed Structure Search and Rescue Training
Water Search and Rescue (WaSAR)
Structural and Aircraft Firefighting
Industrial Fire Protection

Fire Prevention Services

Building fire safety Inspections
Issuance of Hazardous Operations Permit (welding, cutting)
Fire Truck standby (film shooting, fireworks display, bonfire, ammunition/ordinance loading/unloading)