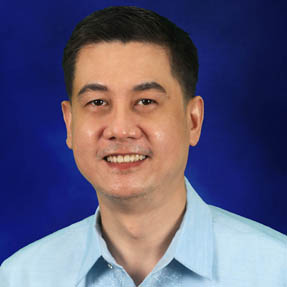 Engr. Gary P. Fernandez
Department Manager III
About Us
The Engineering Department is committed to provide high quality service to Subic Bay Freeport Zone investors, locators, residents and tourists/visitors through the implementation of infrastructure projects and the operation of key support facilities.
The main objective of the Engineering Department is to undertake professional, administrative and technical engineering works relative to the planning and implementation of a complete public works and technical services program of the Zone in order to achieve and maintain the highest level of infrastructure, utilities and building standards in the Freeport.
MISSION
To provide and manage quality infrastructure facilities and services responsive to the needs of Subic Bay Freeport investors / locators / tenants / visitors in pursuit of national development objectives
DIVISIONS
Project Development Division

Engr. Edison D. Ico - Division Chief

Prepares engineering/architectural plans and tenders various documents for infrastructure projects to be undertaken by the department and all other related requests made by other departments or agencies.
Plans and administers all architectural and engineering service programs under the department's jurisdiction within the Zone.
Provides technical support to the development of SBMA facilities, as may be required in terms of preparation of architectural and engineering designs involving civil, structural, electrical, mechanical and sanitary/plumbing works.

Technical Services Division

Engr. Riza R. Bakuteza - Division Chief

Supervises the implementation of SBMA projects.
Assists in the preparation of detailed engineering and architectural plans, and tenders various documents for infrastructure projects.
Administers and prepares Consultancy Services Documentary Requirements for Eligibility and Bidding Documents in accordance with the existing laws and regulations (Note: Consultancy services are engaged for projects that are beyond the capability of this office to prepare detailed engineering and construction supervision projects.
Frequently Asked Questions (FAQs)
How to participate in project bidding?

An infrastructure project that is approved by the SBMA Management is advertised in a nationally circulated newspaper, posted in PHILGEPS (Philippine Government Electronic Procurement System) and at the SBMA website. A contractor who intends to participate should present a PCAB (Philippine Contractors Accreditation Board) license and a Letter of Intent for such project.

How to request for reference plans and drawings and other information?

Fill-out downloadable FOI Request Form, then submit form with 2 Valid IDs at asd@sbma.com. Notification on the approval of request within 11 working days. Then, the SBMA will prepare the information for release based on your receipt of preference (soft copy via email / hard copy for pick-up only).