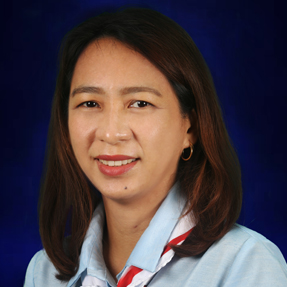 Josephine Ivy F. Alipoon
Department Manager III
About Us
The main objective of the Business and Investment Department for Leisure (BID-Leisure) is to attract and maintain a balanced mix of leisure-related businesses and facilities inside the Freeport while preserving the highest quality standards of living for Freeport residents and guests.
Mission
The challenge is to place the Subic Bay Freeport as one of the top tourism destinations in the Asia Pacific Region and to provide the highest possible quality of living for locator, employee and retiree residents.
The BID-Leisure Account Officers must see to it that leisure companies comply with the rules and regulations of SBMA such as but not limited to payment of rentals and other charges, environmental, labor, taxation, health and safety, fire protection and engineering rules and regulations.
Our Core Functions
To process all new leisure investment proposals in the SBFZ.
Project proposals concerning any of the following business activities shall be handled by the department:

Hotel, resort, restaurant/cafes
Casino and gaming
Bar, KTV, entertainment and disco
Recreational and amusement centers/parks
Sports management events, golf course, water sports and diving operations
Retirement village, condominium, apartment buildings, development and management of housing facilities
Medical tourism, health care services
Retail and duty free (Shopping malls) shops
Tours and travel agency
Commercial and residential real estate development and management
And all other tourism/recreational and leisure- related businesses

To handle the locator management of all existing leisure investments in the Freeport and facilitate the provision of the following services to SBF locators:

Renewal of SBF Registration
Amendment of SBF Registration
Renewal of Lease/Sublease Agreement
Amendment of Lease Agreement/Sublease Agreement
Lease of additional facility (expansion of facility)
Transfer of Leasehold Rights (Assignment of Lease)
Assistance on matters requiring action from various SBMA offices and other government agencies
Advise on SBMA regulations, policies and procedures
Our Core Values
Professionalism
Customer / Client Focus
Result / Output - Oriented