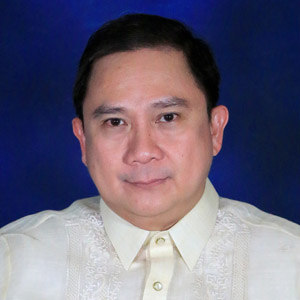 Jerome M. Martinez
Department Manager III
About Us
The Seaport Department is committed to provide quality services for the Subic Bay Freeport Zone Maritime Industry Player by adhering to its Integrated Management System's best practices with an eye at improving the standards of the maritime industry.
The department is in charge of managing the Port of Subic Bay, which had been a Verified Gross Mass (VGM) compliant, ISO 9001-2015, ISO 14001:2015 and ISPS certified port. It is composed of four (4) divisions, namely: Port Engineering, Port Management, Port Operations and Terminal Operations. All the divisions are located in the Seaport Administration Building along Waterfront Road, SBFZ. Also, Seaport has satellite offices, located on port's piers, wharves, and outer gates (Tipo) to monitors movement of vessels and cargoes.
Mission
The Port of Subic Bay serves as a model of a highly capable commercial port by contributing to the improvement of trade and commerce in the country while upholding gender equality and customer focus services within a safe and healthy environment.
Vision
The Port of Subic Bay shall be at the cutting edge of select maritime related industries and serves as a maritime logistics hub in the East-Asian Region focusing on providing satisfactory and quality service in a safe and healthy environment, and maintaining equal gender opportunities.
Policy
The Seaport Department is engaged in the business of providing quality service to the maritime logistics industry players situated in the Central and Northern Luzon provinces and their respective Global Business Partners by adhering to both Quality Management System and Environmental Management System while ensuring that the use of industry best practices is observed in offering and sustaining its Seaport Facilities in the best working condition for seamless cargo and vessel operations, with the aim of improving the standards of the maritime industry.
Objective
Our objectives include the achievement of total Customer Satisfaction by rendering quality services and maintaining the highest level of ethical standard as we strategize by providing excellent maritime and logistics services at all times, living by the core values of dynamism, excellence and commitment, and equipping employees with relevant knowledge, competencies and skills to effectively carry out assigned tasks. Also providing equal opportunity to maritime industries player in consideration of a safe and healthy environment.
Services
The Seaport Department monitors the movement of cargoes and vessels within the port.
Engages in the business of providing services through the issuance of clearances for cargo and cargo transport in the Port of Subic Bay. These services include the issuance of clearances such as Vessel Entry and Exit Clearances, Bring-in Clearance for inbound cargoes, Gate Pass for outgoing cargoes, Foreign and Local Transshipment Clearances, and clearances for Temporary Transfers to its customers - the Shipping Lines, Manufacturers/Locators, Truckers/Forwarders, Brokers, Consolidators, and Transshippers.
Monitors SBMA Shares of port related services.
Implements international and national rules and regulation pertaining to safety and security of vessels.
Divisions
Port Engineering Division (Tel No. 252-4239)

This division,s function is to provide simplified methodology to respond to planning and engineering requirements of the Seaport Department. It is also responsible for securing the inventory and maintenance of port assets, and ensuring safe deployment of port utility vessels. The Port Engineering Division is composed of two (2) branches, namely: Engineering and Planning Branch, and Maintenance Branch.

Port Management Division (Tel No. Admin 252-4305 / Statistics 252-4223 / Processing 252-4140)

The function of this division is to manage administrative, handle personnel wellbeing, as well as provide budget/supply services for the Seaport Department. It is in charge of facilitating the processing of documentation requirements of vessel and cargo entering and exiting the Subic Bay Freeport Zone. Likewise, the division serves as policy-making body and marketing arm of the department; it is responsible for the formulation, development and review of maritime regulations, business development strategic plans and development of policies, as required. It also acts as a regulating body, counterchecking completeness and accuracy of documents prepared/submitted by other offices of the department. Also, it monitors the Departments compliant on standards and customer service requirement. It is in charge as well of safekeeping records and controlling provision of documents for security purposes. In addition, the division collects data and processes it into statistical reports. It is composed of four (4) three branches, namely: Administrative Services Branch (including Policy/Marketing / Budget and Supply), Processing Branch and Statistics / Records Branch.

Port Operations Division (Tel. No. 252-4882/252-4473/252-4683)

Its function is to administer and control port and harbor operations for the Seaport Department. It is also in charge of enforcing maritime rules and marine environmental regulations. It formulates security plans and assessments, and their implementation in accordance with the International Ship and Port Facility Security (ISPS) Code. Along this line, its function includes investigation and analysis of maritime incidents and breaches in security procedures. This division is composed of two (2) branches, namely: Port Traffic / Communications Branch and Ship Boarding/ Safety Branch.

Terminal Operations Division (Tel No. 252-4166 / 252-4255 / 252-4347 / 252- 4697)

This division is responsible for administering cargo clearances for both containerized and non-containerized cargoes, along with preparing and issuing tally sheets for documentation. It is in charge of monitoring loading and unloading operations at port facilities to ensure port safety at all times. It is composed of three (3) branches, namely: Bulk Control Branch, Cargo Monitoring Branch, and Shipyard and Field Monitoring Branch.