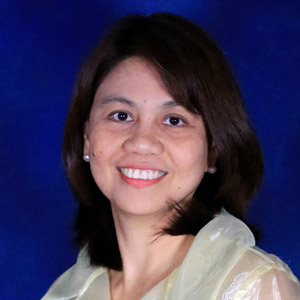 Anna Joy T. Quito
Officer-in-Charge
About Us
The Procurement & Property Management Department (PPMD), as an integral part of the Subic Bay Metropolitan Authority, plays a vital role in the accomplishment of the Agency's overall mission and goals. Departments/offices request through PPMD essential materials, tools or equipment, supplies and other properties; without which these departments/offices cannot effectively perform their assigned tasks or functions.
In view of this, PPMD's function remains one of the most critical and relevant activities in the entire organization. Any request for procurement requires expedient and prompt action, as any unnecessary delay may be costly in terms of loss in man-hours on the part of the requesting department/office.
VISION
By 2015, the PPMD envisions to become one of the highly competent procurement units among all government-owned and controlled corporations (GOCCs) and other government agencies in the country, extending excellent and dedicated service to both internal (requesting SBMA Departments/Offices) and external customers (registered suppliers).
DIVISIONS
The PPMD intends to carry out with high level of competence and thorough knowledge the following designated functions and responsibilities of its two divisions to better serve the Agency in providing supplies and services in the exigency of service and the SBMA's operations.
Procurement Division

Tel. Nos.: +6347.252.4283 / 4124 / 4501 / 4282 / 4230 / 4270 / 4211

Responsible for the procurement and acquisition of supplies, equipment tools and properties necessary for the accomplishment of overall mission and goals of SBMA and pursuant to the revised Implementing Rules and Regulations (IRR) of Republic Act 9184 (RA 9184), otherwise known as the Government Procurement Reform Act
Handles procurement activities through public bidding, together with the SBMA Bids and Awards Committee (BAC) for Supplies and Materials, as the general mode of procurement of all service and material requirements, which are included in the Agency's duly-approved Annual Procurement Plan (APP)
Resorts to and/or manages alternative methods of procurement in highly exceptional cases whenever justified by the conditions stipulated in RA 9184
Prepares the Agency's consolidated annual procurement plan (APP), as required in the SBMA's overall operations

Property Management Division

Tel. Nos.: +6347.252.4613 / 4219 / 4046 / 4086 / 4238 / 4432 / 4085

Responsible for the receipt, handling, movement, care and storage of all supplies, tools, equipment and properties on hand and not yet issued to end-users
Responsible for the promulgation and implementation of a sound inventory management system to ensure continuous availability of supplies/materials required in the Agency's operation
Initiates Inventory and Inspection Reports on unserviceable properties, including scrap for public auction and bidding
Undertakes direct inventory of all SBMA assets and properties, including serviceable, unserviceable, condemned and/or excess materials that are no longer required in SBMA's operations
Responsible for the development and maintenance of the Agency's property recording system such as memorandum receipt files, stock record files and other files to ensure that accountabilities are properly established, and all issues and receipts are properly recorded
Responsible for the preparation and submission of property inventory reports to concerned offices and/or department
Responsible for the reconciliation of actual physical inventory counts against accounting records, and provides recommendation/s to resolve discrepancies
Responsible for the maintenance of semi- and non-expendable property records to ensure that all transactions affecting these properties are properly and accurately recorded in a timely manner